MESSAGE FROM SWAP
As we stand at the intersection of 2015 and 2016, I would like to share a few notable highlights from 2015. First, I would like to thank everyone in the state wireless association community for their help in expanding broadband wireless everywhere! I appreciate your commitment to the program in particular because I know your efforts are on a volunteer basis.

This year brought many changes to the program as four associations joined PCIA at the SWAP level. Their feedback has helped me learn what benefits were most valuable to their individual associations and what benefits they would like to see added to the membership. Therefore, as we grow and expand, the program will continue to change to meet the specified needs of the associations. It has been, and will continue to be, a true team effort.
As always, please feel free to contact me if you would like to learn more about PCIA membership.

I would also like to acknowledge the tremendous effort put forth by many of the associations in terms of educational events. Since we collectively strive to advocate through education, these events are extremely important to our overall success. If your association would like to host an educationally- focused event but is unsure what format to use or how to plan it effectively, please contact me. I am more than happy to recommend "best practices" to help your event be as successful as possible.

Finally, the 2016 SWAP Community Calendar of Events is filling up quickly! Therefore, if your association has not submitted event information yet, please email me your schedule as soon as possible. In order to avoid scheduling conflicts, it is important to check the calendar before planning a big event to enable professionals from neighboring associations to attend.

Thanks for all of your efforts this year. I look forward to a successful 2016!

PCIA NEWS
Government Affairs Update
This quarter, PCIA and SWAP worked to defend the FCC's 2014 Infrastructure Order in federal court. Alongside the petitioner FCC, counsel for PCIA argued in support of the Infrastructure Order before the Fourth Circuit Court of Appeals in the case Montgomery County, Maryland v. FCC. PCIA's counsel highlighted the real world application of the FCC's rules, underscoring how these rules help providers make necessary upgrades and equipment changes without unnecessary delay. A decision in that case is expected in 2016.
PCIA praised Governor Brown for signing Assembly Bill 57 into law. By codifying the FCC's Shot Clock timeframes for approval of applications to build or modify wireless facilities into state law, with a deemed granted remedy in cases of local inaction, the new law will ensure applications are processed in a timely fashion. PCIA also plans to support other recently-enacted state legislation, including a municipal challenge to Missouri Senate Bill 650 in state court.
PCIA continued its important work before state public utility commissions throughout the country. PCIA heralded the adoption of new pole attachment rules in Washington State; argued before the Arkansas Public Service Commission for the adoption of revised rules; commented on proposed rules in California; argued the New York Public Service Commission should continue its "light touch" approach to regulation while further refining its pole attachment rules; and urged Maine to open a proceeding to modernize its pole attachment rules. Moreover, in November, the FCC adopted an Order on Reconsideration harmonizing its telecom and cable rates for pole attachments.

At the federal level, PCIA continued to advocate before the FCC for additional targeted exclusions from the Section 106 historic preservation review process for DAS and small cells, with comments filed in late September. In October, PCIA's President and CEO testified before the Senate Commerce Committee, urging the Committee to alleviate barriers to wireless broadband deployment, including on federal property, so that the U.S. can continue to meet increasing demand for mobile data and strengthen its capacity to compete in the global marketplace.
HETNET FORUM
HetNet Expo

We had a great turnout for The HetNet Expo in Los Angeles in October where attendees experienced two full days of education, exhibits and networking opportunities with colleagues from all over the country. It was particularly exciting to hear from industry experts on
how connectivity is transforming society and impacting everything from commercial shipping ports and healthcare, to even how fans in the "cheap seats" will be able to see their favorite athletes up close and personal.

The distinguished group of speakers included Don Hewitt of Nokia Networks who focused on the networks of the future and how they must be proactive, aware, responsive and optimized. Boingo Wireless' Derek Peterson shared his vision of a converged network, while Digital Bridges' Marc Ganzi predicted the United States would see mobile penetration rates of more than 200% in five years.

Along with educational opportunities, attendees had plenty of time to visit with exhibitors and network with colleagues during an L.A.-style networking reception. The event featured food trucks and the music of the Acoustic Saints in Pershing Square Park.
Thank you to the numerous exhibitors and sponsors for their continued support. We look forward to seeing you at HetNet Expo 2016 in Houston, Texas on October 25-26!

Upcoming Article
The HetNet Forum's article entitled "Business Models for Wireless/Mobile Coverage and Capacity in the Enterprise" is set to be published in the January/February edition of ICT Today, the official trade journal of BICSI, a professional association supporting the advancement of the information and communications technology (ICT) community. The Forum and its members are also set to speak at the BICSI annual trade show on February 3 in Orlando. The topic will be on new funding trends for bringing coverage inside.
Happy New year from all of us at HetNet Forum!
STATE ASSOCIATION UPDATES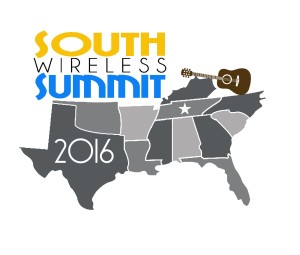 The ​South ​Wireless ​Summit ​is ​an ​annual ​meeting ​hosted ​by ​the ​South ​Wireless ​Summit ​Association ​whose ​focus ​is ​to ​educate ​members ​of ​the ​Wireless ​Community. ​ ​The ​event, ​now ​in ​its ​fourth ​year, ​will ​offer ​everything ​from ​informative ​panel ​discussions ​and ​exhibits ​to ​a bowling ​tournament, clay shooting and ​networking ​events. ​ ​
The ​results ​from ​the ​three ​previous ​Summits ​have ​allowed ​over ​$300,000 ​in ​college ​scholarships ​to ​be ​awarded ​to ​family ​members ​of ​the ​participating ​State ​Wireless ​Associations ​(AL, ​ARK/OK, ​NC/SC, ​FL, ​GA, ​KY, ​LA, ​MS, TN ​and ​TX). ​ ​This ​year, ​in ​the ​host ​city ​of ​Nashville, ​we ​hope ​for ​even ​greater ​success ​as ​we ​anticipate ​more ​attendees, ​exhibitors ​and ​participants ​than ​ever ​before.

So join us in Nashville from March 14 -16, 2016. Details including registration, exhibitor and sponsorship information are available at southwirelesssummit.com. We hope to see you there!


Upcoming Events & Charity Statistics
April 7 - 9th Annual Golf Tournament - Talking Stick Golf Club, Scottsdale

Other
The Arizona Wireless Association has a new website! Be sure to check it out for updates on events and other association news. Interested in becoming a member, click here to access information and the membership form!


Upcoming Events & Registration Information
January 28 - Networking Event (Southern California)
February 18 - Education Event (Northern California)
March - Webinar TBD
April 20 & 21 - Wireless West Conference
May 11 - Golf & Networking Event @ Wente Vineyards (Northern California)
June - Webinar TBD
June 16 - Networking Event (Southern California)
August 30 - Networking Event (Southern California)
August - Webinar TBD
September/October - Golf Tournament (TBD)
October Charity Event - (Northern California)
November - Webinar TBD
December 1 - Holiday Event (Northern California)
December 8 - Holiday Event (Southern California)



Recent Events & Charity Statistics
The Carolinas Wireless Association (CWA) held its Annual Holiday Social on December 3 at Charlotte Motor Speedway in Concord. The large crowd enjoyed live music, hors d'oeuvres and networking with colleagues while viewing a spectacular light show from the Speedway Club. Attendees donated items to the CWA charity partner, Victory Junction, an organization that offers a camp experience to children with serious illnesses at no cost to their families. These donations were in addition to the $22,500 already given to Victory Junction this year. Thanks to IOA for sponsoring the band and Duke Energy for sponsoring the bar.

Upcoming Events & Registration Information
February 25 – 1st Quarter Event – Raleigh
May 19 – 11th Annual Charity Golf Tournament – Pinehurst

More information about both events to follow after the Board meeting on January 14. Be on the lookout for eBlasts or check our website at carolinawirelessassociation.com for upcoming details.

Other
We would like to thank our annual sponsors for their support in 2015 as well as those organizations that sponsored our events. Our continued success is truly a team effort and we appreciate your help in achieving our goal of the promotion and advancement of the industry through education, awareness and opportunity. If you would like to learn more about annual sponsorships for 2016 or how to become a sponsor of our golf tournament, click here.

We look forward to another great year ahead!

Recent Event Success & Charity Statistics
The Colorado Wireless Association's (COWA) primary charity is Ronald McDonald House of Denver, which provides lodging and living assistance to families that come to the metro area from around the state and region for child medical services. It allows families to focus on their child's needs, not the burden of lodging and meals.

Upcoming Events & Registration Information
The 2016 event schedule will be posted on our website in late January. Check the website for updates.

Other
Please see below for COWA's new leadership team and contact information:
President - Janet Rinaldi (jr9849@att.com)
Vice-President - Juliette Hamer (Juliette.Hamer@crowncastle.com)
Secretary - Jamie Rosa (jrosa@atlastowers.com)
Treasurer - Irlene Pagan (irlene.pagan@valmont.com)

Contact Dan McVaugh for Education or Special Events at dmcvaugh@centerlinesolutions.com.

Recent Event Success & Charity Statistics
The Illinois State Wireless Association's (ILSWA) 9th Annual Holiday Social & Casino Night was attended by more than 325 members on Wednesday, December 2. In addition to everyone having an incredible time and winning a lot of great raffle prizes, we raised over $10,000 for our charity, Misericordia Heart of Mercy.

Other
We recently completed our elections for the 2016-2017 Board. Results will be posted on our website very soon at www.ilswa.org.



Recent Event & Charity Statistics
Fall Social
The Kentucky Wireless Association (KWA) held our Fall Social on November 12 at Churchill Downs. Over 70 wireless suppliers, contractors and carriers took part in a beautiful day of horse racing with particular interest in the 4th race since KWA was the sponsor.
Charity Statistics
The KWA made the following donations in 2015:
Kentucky Humane Association - $2500



(Buzz the cat, Steve Nicley, Alisa Gray, Barry Nicley, Craig Thieman)

Special Olympics of Kentucky - $10,000
Amyotrophic Lateral Sclerosis (ALS) - $2000



Recent Event Success & Charity Statistics
The New Jersey Wireless Association (NJWA) exhibited at the 100th Annual New Jersey State League of Municipalities at the Atlantic City Convention Center on November 17-19. Board members mingled with local politicians and brought greater awareness to the wireless industry with the cities and towns.

On November 18, NJWA held its Holiday Party at the Sheraton Atlantic City. Every year this event grows and once again, we had a record turn out with over 450 attendees. Guests enjoyed hors d'oeuvres, libations and networking with fellow wireless industry professionals. Thanks to everyone who helped make this event its best ever!

(Mike Callahan & Rob Brodka of Crown Castle and Beth Conduit of American Tower)

Upcoming Events & Registration Information
NJWA will be announcing its first quarter educational meeting dates in the next few weeks. The events are tentatively slated for March.

Other
The NJWA will hold its 2016 Planning Meeting and Dinner on Thursday January 7, 2016 at the SBA offices in Woodbridge, NJ.

Recent Event Success & Charity Statistics
The New York State Wireless Association's (NYSWA) 2015 Annual Holiday Social on December 10 in New York City was a blast! Over 350 attendees enjoyed networking in a unique venue, the Ukrainian Institute of America, on the Upper East Side.

The food and drink flowed as the crowd was entertained by the Wireless All Stars, a full band comprised of wireless industry professionals. Jonathan Adelstein, President & CEO of PCIA was on the harmonica accompanied by Tom Marciano of the NYSWA Board of Directors on the saxophone. Other musicians included Mike Fox of WNG on vocals/guitar, Chris Starke of WT Communication Design Group on the drums, Michael Chun of Black & Veatch, Steven Shaw of Wireless Edge on bass guitar and Andrew Schriever of Cuddy & Feder on vocals/guitar. The song list was fantastic and everyone danced and sang along to vintage hits like Mustang Sally and Satisfaction.




The evening included an introduction of NYSWA's newest Board Members and an awards ceremony and tribute to inaugural NYSWA Hall of Fame inductee Connie Durcsak, President & CEO of Utilities Telecom Council who unexpectedly passed away earlier in the month. NFL Hall of Famer Thurman Thomas presented the other Hall of Fame award to Bob Holliday for his outstanding service to NYSWA since he announced his retirement from the Board.


New Board Members:
Tom Marciano
Sarah McAndrew
Elizabeth Masters

Award Winners:
President's Award - Adrian Berezowsky & Esme Lombard
Inaugural Hall of Fame Award - Bob Holliday & Connie Durcsak

Jonathan Adelstein also thanked NYSWA for their support and specifically for being the first state wireless association to join PCIA as a SWAP member. President, Chris Fisher and other members of the NYSWA Board of Directors presented a $15,000 check to Kelley Dunne, President & CEO, of Warriors4Wireless to end the presentation portion of the program before getting back to the music.
Upcoming Events & Registration Information
Check the NYSWA website for upcoming event information including favorites like the Network for the Network socials and the Annual Golf Classic. There will also be new educational events in 2016 so be on the lookout for more details soon.

Other
NYSWA would like to again thank Bob Holliday for his tireless efforts and wish him well in his future endeavors. He will remain on the Board until the end of January at which time, Pat Ford of the Ford Law Firm will take over his duties as Treasurer.



Recent Event Success & Charity Statistics
The Tennessee Wireless Association (TWA) held our Annual Holiday Event on December 8. Over 80 wireless professionals attended the event at JJ's Wine Bar in Franklin, TN.
The event proceeds benefited WAVES of Williamson County an organization dedicated to empowering individuals with intellectual and developmental disabilities to progress toward their full potential.

The TWA Board and Officers would like to thank all of our Sponsors for the Holiday Event and wish them continued success in 2016!
Upcoming Events & Registration Information
August 23 - Golf Tournament
Nashville, TN

November 29 - Holiday Social
Nashville, TN

More information about both events will follow shortly.


Recent Event Success & Charity Statistics
The Board and Officers would like to thank the Texas Wireless Association (TXWA) membership and our sponsors for a fun afternoon on the track and for a wonderful evening of dinner and dancing! Texas Motor Speedway hosted TXWA with over 180 participating members on December 10 in Fort Worth. The proceeds from the silent auction will go to the charities selected by the TXWA members that participated in the event.

Click here to check-out the Holiday Party photos!



Thank you to the following sponsors for leading the pack:
• VERTICOM
• American Tower Corporation
• Xcell
• Smartlink
• DigitCom
• St. Charles Tower
• Fujitsu Network Communications

Upcoming Events & Registration Information
The next TXWA event will be our Spring Golf Tournament on April 7 which will be held at the Bear Creek Resort in Dallas.

Other
TXWA is proud to announce that up to two scholarships will be awarded for the Spring 2016 semester for $3,000 each. The student must be a relative or family member of a TXWA member and enrolled in college in the State of Texas to qualify.

Deadline is January 15! Click here for complete information.


Advocacy/Regulatory Updates
The Wisconsin Wireless Association (WiWA) will kick off the new year on March 8 by participating in the 2016 Wisconsin Utilities Association Joint Use Conference in the Wisconsin Dells. Jeff Roznowski will give a presentation and lead a breakout group on Small Cells. Counsel Mike Long will participate on a communications legal panel.

Thanks to WiWA member Troy Brumfield of WE Energy for creating this opportunity.

Recent Event Success & Charity Statistics
The 8th Annual Holly Jolly Trolleys (yes, there were 2!) took to the streets of downtown Milwaukee the evening of December 3 for a year-end celebration of success of the wireless industry. Nearly 100 guests enjoyed the festivities which traveled between the InterContinental Hotel, Safe House (what's the password again?) and Bar Louie. Special thanks to our Trolley Sponsors (Edge, Nexius and Condordia) along with 13 other sponsors and to event planner extraordinaire Michelle Phaneuf for her organizational leadership. $5000 was raised for the Pediatric Bag Project.


Education Updates & Article Submission
WiWA President Jeff Roznowski was interviewed by Wisconsin Public Radio regarding opposition to a tower site in Washburn in northern Wisconsin. It was an opportunity to promote the positive advantages of the two year old Wisconsin Tower Law. Click here to access the interview.

Other
WiWA congratulates Brian Bamford of Primus and Holly Donaghy of Verizon who are the newest members of our Board and begin three year terms in January 2016. Welcome!