IN THE NEWS
1. Message from SWAP
2. PCIA News
3. Association Updates
---
EVENTS AT-A-GLANCE
5/5 - New Jersey
Cinco de Mayo Social

5/10 - Nebraska/Iowa
Lunch & Learn/Ballpark Social

5/11 - California
Annual Golf & Wine Tasting
Event

5/12 - Colorado
Wish for Wheels Bike Build & Giveaway

5/12 - Florida
Non-Sponsored Happy Hour

5/17 - New York
Network for the Network Social - Albany

5/19 - Pennsylvania
Pirates vs Braves Game

5/19 - Carolinas
11th Annual Charity Golf Tournament

6/2 - Mississippi
1st Annual Clay Shoot

6/2 - Missouri/Kansas
Lunch & Learn

6/9 - Michigan
Golf Outing

6/9 - New York
Network for the Network Social
New York City

6/13 & 6/14 - New Jersey
Networking Social & Golf Tournament

6/16 - California
Networking Event (Southern CA)

6/23 - Alabama
13th Annual Charity Golf Tournament

7/20 & 7/21 - Illinois
Summer Networking Event & Charity Golf Outing

7/21 - Colorado
Golf Tournament

7/21 - Pennsylvania
Golf Tournament (Western PA)

7/22 - New York
A Day at the Races - Saratoga

7/27 - Wisconsin
Brewer Tailgate

8/10 & 8/11 Ohio
Social & 17th Annual Ohio Wireless Open

8/12 - New Jersey
Day at the Races - Monmouth Park

8/23 - Tennessee
Golf Tournament

8/25 - Colorado
Educational Event

8/30 - California
Networking Event (Southern CA)

9/1 - Pennsylvania
Golf Tournament (Eastern PA)

9/8 - New York
Annual Fall Charity Golf Classic

9/15 - California
Golf Tournament

9/15 - Kentucky
Annual Golf Tournament

9/15 - Minnesota
8th Annual Golf Outing

9/15 - New England
10th Annual Charity Golf Tournament

9/22 - Carolinas
Educational Event

10/6 - Florida
11th Annual Charity Golf Classic

10/18 - Georgia
Annual Charity Golf Tournament

10/19 - Arkansas/Oklahoma
Annual Charity Golf & Poker Tournament

10/26 & 10/27 - Texas
Fall Social & Golf Tournament

11/10 - Kentucky
Holiday Social at Churchill Downs

11/10 - Texas
Fall Community Service Event

11/16 - New Jersey
Holiday Party

11/29 - Tennessee
Holiday Social

12/1 - California
Holiday Event (Northern CA)

12/1 - Pennsylvania
Holiday Social

12/7 - Illinois
Holiday Social

12/8 - California
Holiday Event (Southern CA)

12/8 - Carolinas
Holiday Social

12/8 - Texas
Holiday Party

12/8 - Wisconsin
Holly Jolly Trolley Tour


---
CONTRIBUTORS
-As Government Affairs Counsel for PCIA- The Wireless Infrastructure Association, Van Bloys handles state & local advocacy issues, including outreach to municipalities to coordinate dialogue among industry and local stakeholders, as well as educational efforts regarding the interaction among federal, state and local laws.
-As director of the HetNet Forum at PCIA- The Wireless Infrastructure Association, Tracy Ford works with members on strategies and programs to continue to advance DAS as a viable compliment to traditional macro cell sites and a solution to the deployment of wireless services in challenging environments.

---
CONTACT
Contact the State Wireless Association Program with questions or comments about this newsletter.


Ashley Jackson
Manager, State Wireless Association Program

ashley.jackson@pcia.com
Kerri Norris
Member Relations Manager

norrisk@pcia.com

MESSAGE FROM SWAP
I am very pleased to welcome the California Wireless Association (CALWA) as the newest PCIA member at the SWAP level. They join New York, New Jersey, the Carolinas and Maryland/DC who have partnered with PCIA since the membership was offered two years ago. Please contact Ashley Jackson to learn more about PCIA, membership at the SWAP level or to schedule an informational call.

The SWAP Community Calendar is full of information about all known state wireless educational and networking events happening throughout the country. If your association has not submitted event information yet, please email your schedule as soon as possible. In order to avoid scheduling conflicts, especially concerning golf outings and holiday events, it is important to check the calendar before committing to a date.

THE WIRELESS INFRASTRUCTURE SHOW
The Wireless Infrastructure Show from May 23 - 26 at the Hilton Anatole in Dallas is selling out quickly, so if you have not registered, click here to secure your spot. There are also a few sponsorships and exhibit booth spaces left, so contact Lisa Beller for complete details if interested before it is too late.

The line-up of panels and speakers this year is absolutely fantastic. Learn what the experts have to say about the future of wireless communications and the role wireless infrastructure will play. We are excited to share the distinguished group below as our keynotes:

Susan A. Johnson
AT&T
Senior Vice President of Global Supply Chain

Jose Mas
MasTec
Chief Executive Officer

Dave Mayo
T-Mobile
Senior Vice President - Technology Strategy, Finance & Development
Rod Smith
IBM
Fellow & Vice President, Emerging Technologies

Diane Tryneski
Home Box Office
Chief Digital Officer & Executive Vice President, Technology

The show will also host the inaugural Supplier Diversity Summit on May 25. This is a day long event connecting a diverse group of businesses to major wireless companies and facilitating discussions focused on the role diversity plays in the wireless industry.

PCIA NEWS
GOVERNMENT AFFAIRS UPDATE
This quarter, in the important case Montgomery County v. FCC, which affirmed the implementation of the FCC's 2014 Infrastructure Order, the municipalities filed a Petition for Rehearing requesting that the Fourth Circuit review its decision. Petitioners argued that the court erred in its review of the Order by only applying the two-step Chevron test, rather than fully engaging in the "arbitrary and capricious" standard of review required by the Administrative Procedure Act. Petitioners also questioned the Order's intrusion on land-use decisions, arguing that this infringement on state and local government authority was an impermissible Tenth Amendment violation. The municipalities' petition for rehearing was denied on February 16. The petitioners have until May 16 to seek further appeal by petitioning the U.S. Supreme Court for a writ of certiorari. If the writ is denied, the Fourth Circuit's decision will stand.
In its continued efforts before state public utility commissions, PCIA filed an amicus brief in February supporting ExteNet's position against the City of Houston before the Texas Public Utilities Commission. In this docket, the Texas Public Utilities Commission asked whether the Texas Local Government Code Chapter 283 applies when a certificated telecommunications provider installs a distributed antenna system. ExteNet has asserted that Chapter 283 applies to telecommunications facilities in the public right of way. PCIA also plans to participate in a similar action before the Pennsylvania Public Utility Commission, which seeks to explore whether DAS providers can be certificated under Pennsylvania law.
PCIA will be covering two upcoming workshops at the FCC on May 3 and 4 and encourages interested parties to attend either or both. The first workshop is on DAS and Small Cell Deployment; it will feature discussions of DAS and small cells that focus on: technical, engineering, and business aspects of DAS and small cells; deployment and uses; and city case studies. This workshop will take place on May 3, 2016, from 9:00am to 4:30pm. The second workshop is the annual Environmental Compliance and Historic Preservation Review Workshop, which will take place on May 4, 2016, from 9:00am to 4:00pm. This workshop will consist of FCC staff and invited experts who will focus on: updates to the tower construction notification system and E106; compliance with the National Environmental Policy Act; Section 106 compliance; the tower siting process; and archeological surveys for tower construction.

HETNET FORUM

The HetNet Forum and its members spoke at several outside events this year, including BICSI, a trade association for ITC professionals, HIMSS, a trade group dedicated to healthcare IT and ACUTA, a trade group for university IT professionals.

Also, HetNet Forum members will have the opportunity to hear from Nick Marshall, Research Director at ABI Research, who is the featured speaker at the members-only breakfast meeting at the upcoming Wireless Infrastructure Show in Dallas on Tuesday, May 24.
In addition, planning is under way for HetNet Expo 2016, which takes place October 25 - 26 in Houston, Texas.

Stay tuned for more details.
STATE ASSOCIATION UPDATES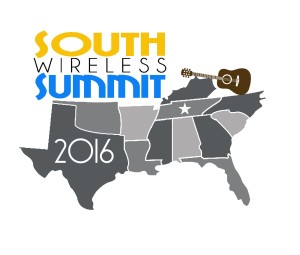 The 5th Annual South Wireless Summit (SWS) was presented in Nashville on March 14 - 16, 2016. Over 700 wireless professionals and 30 exhibitors attended two days of educational panel and speaker sessions and several networking events including the WWLF Bowling Tournament and the Tuesday Social in downtown Nashville at the Acme Sky Roof.
This year, the SWS proceeds will once again go to fund college scholarships for families of wireless employees located in the 12 States represented by the 10 Associations that sponsor the SWS. Applications and guidelines will be available on May 2, 2016 and will be due on June 20, 2016 at 6 PM EDT. In addition, The South Wireless Association gave a donation to cancer research in memory of the Supervisor of Housekeeping of the host hotel (Sheraton Music City) who passed away from cancer the week before the Summit after working at the hotel for over 30 years.
The Board of the South Wireless Association extends our thanks and appreciation to PCIA and Ashley Jackson, all the Sponsors and Exhibitors for 2016, the Speakers and Panelists that participated on Tuesday and Wednesday, and finally, the Committee of Wireless Association Members that worked over seven months to present and produce The South Wireless Summit. It was another great year that could not have been successful without their efforts.
Next year, the 6th Annual South Wireless Summit will be held in Nashville from March 27 – 29, 2017. We look forward to seeing you then.



Inaugural Wireless West Conference Wows on the West Coast
From coast to coast, members of the wireless community came together last week for an impressive two-day learning and networking experience at the inaugural Wireless West Conference (www.wirelesswestconference.com). The sold-out conference commenced on April 20 at Disney's Grand Californian Hotel in Anaheim, California, bringing with it quintessential "Happiest Place on Earth™" moments. Attendees throughout wireless were welcomed by Mayor of Anaheim, Tom Tait, and greeted by none other than Minnie Mouse to kick off this fun-filled, educational event.
With more than 500 attendees, 42 exhibitors, expert panelists, and engaging keynote speakers, the conference created a buzz throughout the wireless industry, now referred to as the most exciting wireless conference on the West Coast. Proof of the event's success were the overflowing networking events and standing-room-only educational sessions, with hot topics ranging from drones to smart light poles.



(Patti Ringo - CALWA, Rich Busch - NWWA, Minnie Mouse - Disneyland,
Kari Willis - CALWA, Michelle Usher - NEVWA, Karla Richards - AZWA)

With the success of this inaugural event, Wireless West was deemed to be an annual conference, whose location could be determined by show attendees. In the spirit of wireless, attendees texted their votes for the 2nd annual Wireless West Conference location, which will return to California in 2017. Visit www.WirelessWestConference.com to stay up to date on event dates and details.



Upcoming Events & Registration Information
Thursday, June 23 - 13th Annual Golf Outing benefiting the Bell Center for early intervention programs. Check the website for more details coming shortly.


Upcoming Events & Registration Information
May 11 - Golf & Networking Event @ Wente Vineyards (Northern California)
June - Webinar TBD
June 16 - Networking Event (Southern California)
August 30 - Networking Event (Southern California)
August - Webinar TBD
September 15 - Golf Tournament
October Charity Event - (Northern California)
November - Webinar TBD
December 1 - Holiday Event (Northern California)
December 8 - Holiday Event (Southern California)



Recent Events & Charity Statistics
The Carolinas Wireless Association (CWA) held its 1st Quarter Member Meeting on February 25 at Vivo Ristorante in Raleigh. The meeting was kicked off by Danny Agresta, CWA President, recapping 2015 and outlining what was ahead for 2016. In addition, Nancy Chrisman and Ashley Jackson from PCIA gave a short presentation regarding CWA's membership in PCIA and specifically, some of the benefits now available to the association. Everyone also enjoyed the authentic Italian buffet while networking with colleagues from all over North and South Carolina. There were even a few attendees from Florida! The event was free of charge as a show of appreciation from the CWA Board for the many accomplishments achieved in 2015.

Upcoming Events & Registration Information
May 18 - Networking Social in Pinehurst
May 19 – 11th Annual Charity Golf Tournament – Pinehurst
Sponsorships are still available! Visit the website or contact Mitzi Parker for details.
September 22 - 3rd Quarter Educational Event
December 8 - Holiday Social

Other
The CWA Board of Directors for 2016 is below. New additions are Joe Everett and John Yeagley!

President - Danny Agresta
Vice President - Scott Smith
Secretary - Mitzi Parker
Treasurer - Joel McMillan
Member at Large: Joe Everett
Member at Large: John Yeagley
General Counsel: Gary Pennington



Upcoming Events & Registration Information
Thursday, May 12 - Bike Build with Wish for Wheels - Golden, CO
Wish for Wheels is a 501(c)(3) non-profit organization whose mission is to transform the lives of deserving kids, broadening their scope for personal growth and a healthy lifestyle through the gift of a new bicycle and helmet.

Founded in 2004, Wish for Wheels' Partner Program works with corporations and organizations to fund, build and personally donate bikes to elementary-age children. To date, more than 14,000 children have received new bikes and helmets courtesy of this program. The Colorado Wireless Association (COWA) is excited to partner with Wish for Wheels on a Bike Build & Give Event. Through this event, participants will assemble Huffy bicycles in team-building challenges and then later the same day, arrive on-site to the donation location to complete the Direct Give to the kids whose lives are changed through this program. Wish for Wheels will select a Title 1 school or local youth center as the recipients of our donation. This event promises to be a fun and eye-opening experience so we invite you and your friends & colleagues in the wireless community to join us for the big day!
The Details
Each bike package (including 20" Huffy bike, child's helmet and stickers for each bike recipient) costs $100 so this is the price of individual participation.

Your participation also includes lunch, to be catered by Famous Dave's BBQ.

After lunch, all participants will travel to the donation location (metro area Title 1 elementary school or youth center) and personally give out the bike they built, making a heart-warming connection with a deserving child who may have never before ridden a bicycle.
Sponsorships are available! Click here to learn more.

Thursday, July 21 - Annual Golf Tournament - Castle Pines, CO
The tournament will be held at The Ridge at Castle Pines North. Sponsorships are available! Contact Maribeth Lauer for details.

Thursday, August 25 - Educational Event: NATE Fall Training Workshop
Location and other details coming soon.

Other
Please see below for COWA's new leadership team and contact information:
President - Janet Rinaldi (jr9849@att.com)
Vice-President - Juliette Hamer (Juliette.Hamer@crowncastle.com)
Secretary - Jamie Rosa (jrosa@atlastowers.com)
Treasurer - Irlene Pagan (irlene.pagan@valmont.com)

Contact Dan McVaugh for Education or Special Events at dmcvaugh@centerlinesolutions.com.

Recent Event Success & Charity Statistics
The Illinois State Wireless Association (ILSWA) held its 10th Annual Educational Luncheon on April 6 at Maggiano's in Schaumburg. Over 180 attendees enjoyed great food and networking before hearing from PCIA President & CEO, Jonathan Adelstein who shared his views on Solutions to Solving the "Wireless Data Crunch" and working in Washington to ease network deployment.



Jonathan Adelstein, President & CEO of PCIA, speaking at the ILSWA event

Other
Board elections for 2016 - 2017 were recently completed. The new team is:

President - Marc Steinbach
Vice President - Ron Farina
Secretary - Scott Root
Treasurer - Bryan Lazuka



Recent Event Success & Charity Statistics
The Nebraska/Iowa Wireless Association (NE/IA) will be holding their annual Lunch & Learn on May 10, 2016 at the Des Moines Marriott Downtown. The conference will be followed by an evening at Principal Park with the Iowa Cubs. Please visit the website (www.ne-iawireless.org) for more details!

Recent Event Success & Charity Statistics
The Nevada Wireless Association (NevWA) presented the Tower Family Foundation with a $5,000 donation in January from proceeds of its 2014 golf tournament. On March 1, NevWA presented Big Brothers Big Sisters of Southern Nevada, its 2014 charity partner, with a $5,000 donation. NevWA is currently preparing its 2015 donation for presentation next quarter!



Recent Event Success & Charity Statistics
Educational Forum & Social Event
The New England Wireless Association (NEWA) held its inaugural Educational Forum & Social Event on Thursday April 14, 2016 at the Papa Razzi Restaurant in Burlington, MA. More than 70 wireless professionals from all over New England heard speakers Brian Grossman Esq. from the firm Anderson-Kreiger, Jeffrey Shamas, Senior Project Manager/NEPA Specialist from Dewberry and Christopher Davis, Founder, President & CEO of Varsity Wireless provide an in depth review of the 2014 FCC Infrastructure Report & Order, Acceleration of Broadband Deployment by Improving Wireless Facilities Siting Policies.
PRESS RELEASE - Plymouth, MA Issued December 17, 2015
Heidrea for Heroes (www.heidrea4heroes.org), a 501(c) (3) non-profit organization dedicated to providing resources and support to military men and women facing challenges after transitioning back to civilian life, received a $40,000 donation from the New England Wireless Association (NEWA) last week.

"We couldn't be more grateful to the New England Wireless Association for their tremendous generosity. Their donation is a great testament to the work we are doing each day to assist deserving veterans, and these funds will enable us to provide even greater support to more veterans in need" said Jesse Brown, co-founder. NEWA's President Tara Rand commented, "NEWA serves the wireless community throughout greater New England. On behalf of our members, volunteers and sponsors, the NEWA Board of Directors is honored to support Heidrea for Heroes' important efforts on behalf of Veterans making the transition back to civilian life after sacrificing so much for our country."

Upcoming Events & Registration Information
SAVE THE DATE for the 10th Annual NEWA Charity Golf Tournament
being held at the Juniper Hill Golf Course in Northboro, MA 01532
• Date: Thursday, September 15, 2016 - Shotgun Start 10:00 AM
• Charity: To be determined by the NEWA Board of Directors. If you have a suggestion, email Kellie Dunn (kdunnlaw@comcast.net)
• Sponsorships: If you are interested in being a sponsor, please contact Tara Rand (tara.rand@crowncastle.com)
• Volunteer: If you are interested in being on the Golf Event Planning Committee please reach out to Event Chairperson Heather Harrington (Heather.Harrington@sprint.com).

Recent Event Success & Charity Statistics
The New Jersey Wireless Association (NJWA) held our 1Q Educational Event on March 15, 2016 at the Hyatt in Morristown, NJ. Over a 120 members attended to participate in the Board of Trustees elections for the 2016 - 2018 term.

In addition, Fred Scalera of the New Jersey Office of Homeland Security and Preparedness provided information on FirstNet and granting the state of New Jersey use of the licensed frequency spectrum to develop a public safety network within the state.

Upcoming Events & Registration Information
May 5 - Cinco de Mayo - Forsgate Country Club
June 13 & 14 - Networking Social & Golf Event - Forsgate Country Club
August 12 - Day at the Races - Monmouth Park
November 16 - Holiday Party - Location TBD

Other
The NJWA has selected The Meghan Rose Bradley Foundation as our 2016 charity partner. This important organization's mission is to raise public awareness regarding pediatric brain cancer through education and advocacy. They also provide scholarships to local area school students for outstanding achievements.


Recent Event Success & Charity Statistics
Chris Fisher Speaks at NATE UNITE 2016
New York State Wireless Association (NYSWA) President Christopher B. Fisher, Esq. spoke on a panel entitled "The Future of Wireless" at the National Association of Tower Erector's (NATE) annual conference in New Orleans on February 23, 2016. Mr. Fisher, who Chair's Cuddy & Feder's Telecommunications Practice Group, was joined by Bob Paige, Senior VP of M&Z at Vertical Bridge and Clayton Funk, Senior Director at Media Venture Partners on a panel moderated by journalist Craig Lekutis of Wireless Estimator.

Chris and his fellow panelists gave a current and future look at far ranging topics from small cell and tower infrastructure deployments, carrier CAPEX spending, FirstNet and its RFP for development of a nationwide public safety network, regulatory headwinds and development of 5G and IoT technologies and applications. On behalf of NYSWA, Chris thanked the NATE Board of Directors and Executive Director Todd Schlekeway for the opportunity to attend NATE UNITE and commented that "NATE members are out there working hard every day building today's wireless communications infrastructure for Americans – it was an honor to be with them in New Orleans and talk about current and developing opportunities in wireless and the trends in mobile broadband deployments."

Resources from the Conference:
* WirelessEstimator.com article "A Bright Future Predicted for Wireless Work by Leading Industry Experts at NATE UNITE 2016"
* NATE Panel Video

Also, click here for more information about NATE, one of NYSWA's strategic partners.
Network for the Network - Ski Event & Social
NYSWA hosted an inaugural Ski & Social Event at Hunter Mountain on March 17. The event was a lot of fun though the weather was a little warm for skiing. The day on the slopes was followed by a Network for the Network Social. The feedback was so positive that NYSWA plans to do it again next year, but most likely in January or February where colder temperatures are more likely.

Upcoming Events & Registration Information
May 17: Network for the Network Social - Albany
June 9: Network for the Network Social - New York City
July 22: A Day at the Races/Network for the Network Social - Saratoga
August: Network for the Network Social/Summer Board Meeting - TBD
September 7 & 8: Network for the Network Social/Fall Golf Outing
Van Patton Golf Course in Clifton Park, NY
October: Network for the Network Social/Educational Event - TBD
December 8: Annual Board Meeting/Holiday Social

Other
NYSWA began offering new sponsorships in March 2016. Visit http://nyswa.org/sponsorship/ to learn more.



Recent Event Success & Charity Statistics
The Texas State Wireless Association (TXWA) just held their Educational Speaker & Safety Meeting and Networking Social on April 6 in Dallas. Guest speakers Jeff Mucci, Editorial Director of RCR Wireless News and TXWA's J.P. Jones provided a safety update after which attendees enjoyed a networking social. Everyone then gathered at the Bear Creek Resort in Dallas for the Annual Spring Golf Tournament the next day.

Upcoming Events & Registration Information
October 26: Fall Social - Lost Pines Resort & Spa, Austin
October 27: Fall Golf Tournament - Lost Pines Resort & Spa, Austin
November 10: Fall Community Service Event - Location TBD
December 8: Holiday Party - Location TBD

Other
TXWA would like to congratulate the 2016 Spring Scholarships winners:
Brooke Cyphers: Brooke is majoring in Visualization and Architecture at Texas A&M University. In this course of study, understanding the wireless industry and technologies is paramount in her ability to develop and design web and application based programs. If a demanding course load wasn't enough, Brooke works as a Graphic Designer at Skyepack where it is no surprise that her talent, skills and proficient nature was quickly identified and moved her through the ranks of responsibility and established her as a leader and coach among her peers. In 2012, Brooke saw an opportunity to give back and support her community by founding a youth art organization called the Art Attack San Angelo. Through this organization, she has given youth in the area an outlet to express themselves, grow their ideas, and share their talents with the community encouraging them to keep passion alive and let creativity flow freely. Creative thinkers have always been on the forefront of shaping and driving our future to new heights. Congratulations Brooke, TXWA wishes you the best of luck in your future endeavors.

David Prestenberg: David is a Freshman at Collin Community College pursuing a degree in Computer Science and Systems Engineering. David was destined to be an engineer which was evident at age 4 when he was able to construct a 3-D standing character, inspired by the cartoon character Pokeman, from just a stack of paper and some tape! He did this with no guidance or help, just by folding and calculating placement of the paper. Can you say baby genius? Therefore, it was no surprise to anyone when David won the Garland ISD Academic Excellence Award three years in a row for consistently maintaining a GPA over 3.5. David aspires for a career in the telecommunication industry and would like to intern with AT&T while in college with the hope to secure full time employment with the carrier upon graduation. Congratulations David, on a much deserved award!


Recent Event Success & Charity Statistics
The Wisconsin Wireless Association (WiWA) hosted their annual Education Luncheon on April 14 in Madison, WI. This year's topic covered an update on rural broadband development in Wisconsin and the FCC's Connect America Fund II.

WiWA is also excited to announce their new charity partner for 2016 is Student Tools for Emergency Planning (STEP). STEP is designed to teach students how to prepare for various emergencies including tornadoes, flooding and storms and encourages them to share the information with their families and to develop their own family emergency plan. Along with the knowledge, each student takes home a starter emergency kit. Visit their website to learn more.


Upcoming Events & Registration Information

July 27: Brewer Tailgate - Miller Park, Milwaukee, WI
Oct. 4: AGL Conference - Chicago, IL
Oct. 19: LWM Conference - Stevens Point, WI
Dec. 8: Holly Jolly - Milwaukee, WI
Other
WIWA would like to introduce our new 2016 Board Members:
Devon Pavlek (President)
Michelle Phaneuf (Vice President)
Jim Jermain (Secretary)
Tom Scherer (Treasurer)
Members at Large: Holly Donaghy, Brian Bamford, & Phyllis Swain
Mike Long (Counsel)